First in a series of things that washed up in the US State of Florida.
Deerfield Beach Florida-- the city where I spent the first 12 years of my life.

Picture this: It's 2012, the Obama-Romney election is only a month away, there's crime in Miami as usual, and you're preparing for Halloween, but it's overall quiet here in Pompano/Deerfield Beach. One morning you decide to take a stroll on the beach. You're looking for seashells or lost valuables, and then you see it. Laying in the seaweed is a large eyeball staring at you. What do you do? You pick it up and turn it in to Florida Fish & Wildlife Commission, and next thing you know, you've made national news. Everyone's asking the same question: "What is it?" Many thought it could be that of a deep-sea squid, or perhaps an undiscovered undersea creature.
To this day no one really knows for sure, though it is speculated to be an eyeball of a swordfish.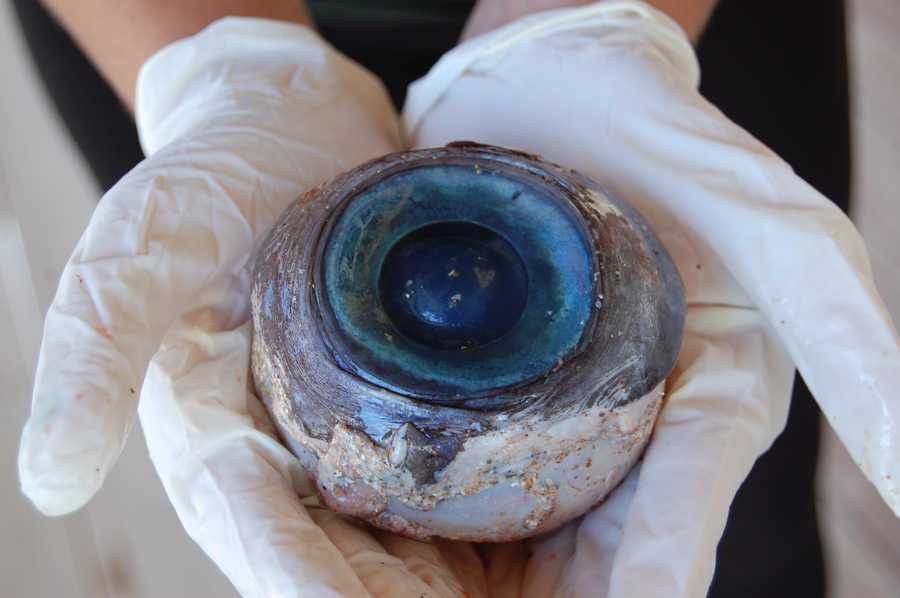 Stay tuned & up next: A Whale of a Tale